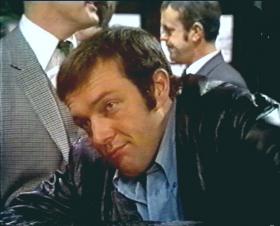 Michael Hornby Billington was born on 24th December 1941 at the Springfield Maternity Home in Blackburn Lancashire. For the first eighteen months of his life, Michael lived at 6 Kelsall Avenue with his older sister, Marilyn, and parents Eric and Helena until the family moved to London.
Cinema fascinated the young Michael Billington. Michael not only enjoyed watching every movie he could at the local cinema, musicals being his favourites, but also filming everything surrounding him with his own cine camera.
Michael later had another fascination, riding his motorcycle at fast speeds. Michael's love of speeding around the hills of Ruislip manoeuvred him in the direction of becoming an actor. Michael, needing to pay his speeding fines, approached his sister for a loan. Marilyn agreed on condition Michael took a role in "No No Nanette", her amateur dramatics company's first production.  Although Michael had no experience in acting or dancing he enjoyed performing and began to think it may be the career for him. Michael trained as an engineer and found employment at a neon sign factory leaving after six months to work in distribution at Warner-Pathé. With the aid of acting workshops and connections made in his new work, Michael soon found the door to the world of show business.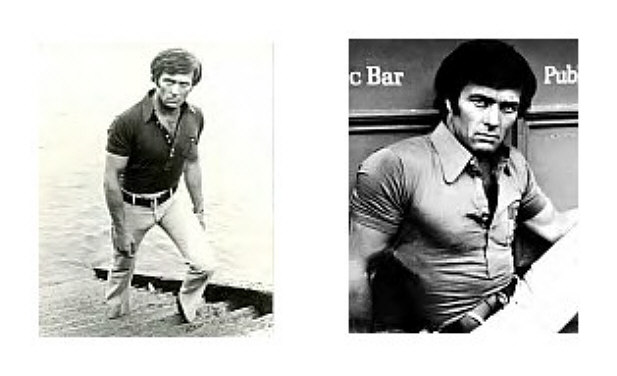 Although Michael loved acting, it was as a dancer that he entered show business professionally in the early 1960's. Michael found an opening as a dancer in the chorus of West End musicals "How to Succeed in Business without Really Trying "and" Little Me, and became a regular dancer at Danny La Rue's Theatre. Danny La Rue soon chose Michael to act as his stooge. Michael explained his role was to stand on stage in the themed costumes of the performance while Danny La Rue commented on Michael's physique and looks.  Michael's dancing ability is captured in Michael Winner's movie "The Cool Mikado" where Michael is seen floating across the dance floor in a number a scenes.
Michael took voice and drama lessons to polish his performance and every opportunity to be noticed in productions. Michael explained that in productions he would not merely dance his routines and speak any lines he had. Knowing there may be agents, directors or producers talent spotting in the audience, Michael would stay in character while on stage and react to the story unfolding hoping to impress. Maybe casting director Miriam Brickman witnessed such a performance or she saw something special in Michael's photograph, none the less, she suggested Michael to John Schlesinger for the lead role in the film "A Kind of Loving". The role went to Alan Bates but Miriam must have been impressed by Michael  because she  called him a few weeks later to arrange a meeting with a first time director, Lloyd Reckford, who was making a short film "Dream A40".
The makers asked Michael to appear in the film without payment to provide Michael with some film footage to show prospective directors. Michael had no objection to such an arrangement but did have reservations that the film called for his first screen kiss to be with a man! "Dream A40" concerned the relationship between two men and was quite controversial for the time. Michael agreed to shoot the film after Miriam advised him, when the kiss came, to close his eyes and think of his career. There was another advantage for Michael to shoot "Dream A40", Michael was able to use the car featured in the film to take a young unknown dancer called Liza Minnelli out on a date.
With Michael's hope of a big screen role not going quite as planned he took a role offered on the small screen in the 1965 football soap opera 'United!' Michael's football talent during his 13 episodes in "United" earned him the offer of a trial with a football team, which he refused. Michael would ponder in later years if he made the right decision, however, I think his fans were pleased he pursued a career in acting.
The role of a policeman in the Theatre production of "Incident at Vichy", with Alec Guinness and Anthony Quayle gave Michael the opening to the more serious roles he aspired to play.
Having been unsuccessful in landing a role in "A Kind of Loving", Michael was successful in with the offer of the role portraying "Offa" in the movie "Alfred the Great" with David Hemmings. The original role would have been the  much wanted acting role in a serious movie Michael desired, however, Michael's lines and some of his scenes were  tragically cut in the final edit before release leaving Michael's role in the film much diminished from the supporting role it was originally intended. There were rumours that Michael's role in the film was reduced because his looks, physique and natural acting ability might overshadow the lead role of Alfred, played by Hemmings, however, although Michael's lines and scenes were cut in the movie, the credit for his performance remained in the end titles.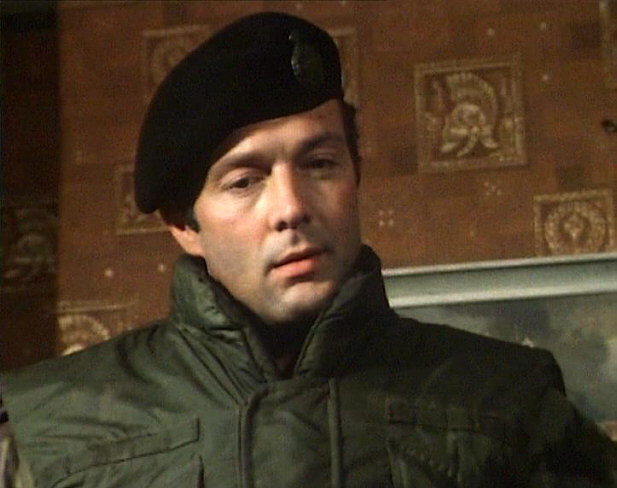 When a flatmate working on Patrick McGoohan's cult TV series "The Prisoner" showed Michael's photograph to casting, Michael was offered a small role in the episode 'A Change of Mind'.  Michael said he regretted not taking McGoohan's advice to slow down the delivery of his lines in the episode; however, slowing down the delivery might have pleased McGoohan but would not have made the character Michael played as convincing, and, may not have brought Michael to the attention of a casting director for an important role in the future.
By the late 60's Michael's  career had already been varied with roles in theatre , film and television., however, Michael at this time was sure he wanted to become a serious actor and was delighted when   given the opportunity to expand his theatre experience by joining  "The Royal Shakespeare Company" to play a variety of small roles.
Michael was in Cannes promoting "Alfred the Great" when his performance in "The Prisoner" came to the attention of Rose Tobias Shaw, casting director for Gerry and Sylvia Anderson's first live action television series "UFO".  Sylvia Anderson was looking for someone with the right credentials to fill the role of co-star to Ed Bishop to help satisfy the potential American buyers of "UFO". Feedback from the American buyers suggested that the rugged, older George Sewell would not appeal to the American audience, so, the search commenced for someone younger and more attractive. Reservations about the suitability of the actor originally given the role alongside Ed Bishop and George Sewell immerged after filming a few scenes Michael, chosen from actors auditioning for the replacement role, had the remaining scripts adapted for him to introduce the character of Paul Foster.
The role of Paul Foster in "UFO" gave Michael worldwide exposure as an actor, a large fan following and a lifelong friend in "UFO"'s co-producer Sylvia Anderson.  With two series of "UFO" (twenty-six episodes) filmed and Michael's character Paul Foster appearing in twenty-two episodes, a third series was planned. There, however, was a problem. Due to falling US ratings when the second series aired, the US buyers declined further interest in the show leading to the cancellation of the third series. "UFO" had built quite a fan base in the USA but the fans had one big problem, they were either unable to find "UFO" in the television listings, or, if found, "UFO" was screened in the early hours of the morning and were unable to watch! The erratic screening would probably not have been a problem today but in the days before video recorders, it meant not only the end of US backing for "UFO", but also sadly, the end of "UFO".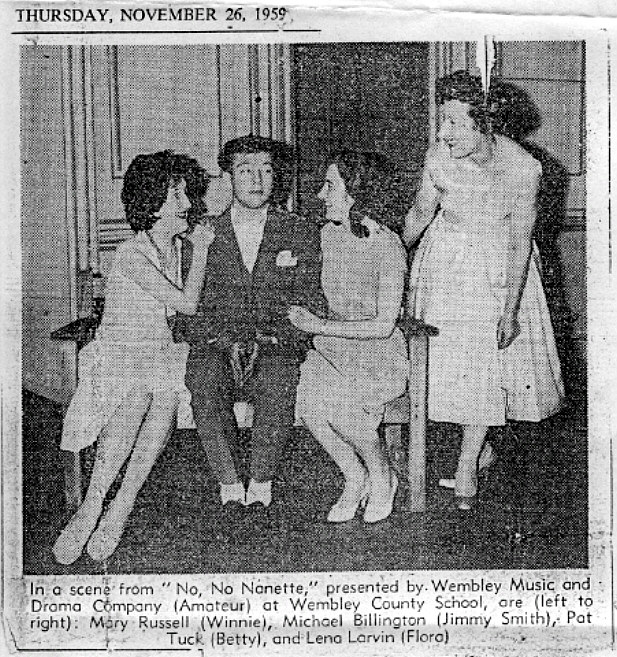 Although the role of Paul Foster in "UFO" had brought Michael world wide fame, he still desired to be seen as a serious actor and  refused television and film roles in the genres of Science Fiction and Horror which he believed would see him type cast in action man roles similar to that of Paul Foster.  The role of Freddie Hepton in the TV series "Hadleigh", gave Michael the opportunity to show his versatility as an actor playing an estranged husband who returns to his wife and child hoping to use his wife's better fortune to live the life he is unable to provide for himself.
Michael must have realised his career was underway when he was offered the role of Lt Berg in the television adaptation of "War and Peace", working with Anthony Hopkins, without needing to audition. The next role however would bring Michael a new league of fans to add to those of the character of Paul foster. The role of the sensitive but strong sea captain Daniel Fogerty in long running UK series "The Onedin Line" gave Michael a serious role nearer to the roles he aspired to play.  The character was a much more complicated character and challenging to play. Michael was always very fond of the character and his performance in the series with the episode 'Ice and Fire' his favourite.  By the time filming of the third series of "The Onedin Line" ended, Michael made the tough decision to leave the show to pursue other opportunities.
Offers not only came for television roles but also in Theatre. Michael played the roles of Velmont in "Les Liasons Dangereuse" in Christchurch New Zealand, Biff in "Death of a Salesman", Arnold in the "The Circle" and Bassanio in "The Merchant of Venice" at the Yvonne Arnauld Theatre. With the National Touring Company, Michael played Stanley in "A Street Car Named Desire" and Milo in "Sleuth".  Michael's performance In "Sleuth" critics commented excelled that of Michael Cane, who would play the role in the film.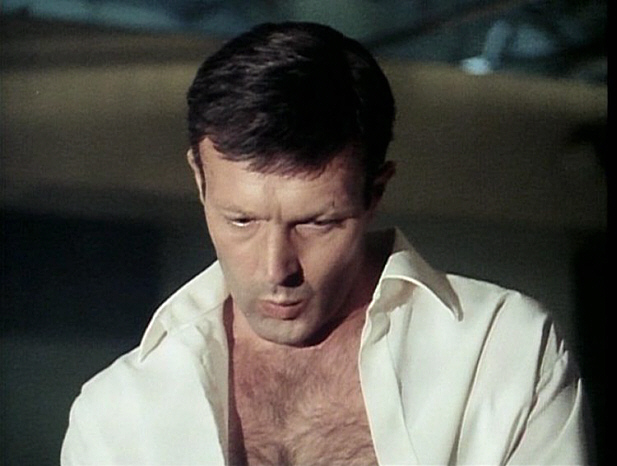 More television roles and a further film role came Michael's way during the 1970's. Michael portrayed Czar Nicholas II in television drama series "Edward the Seventh" and Kenyon Jones in an ITV Sunday night drama "Sister Dora". A television role quite different to those Michael had played before, restoration comedy "The Way of the World", a stage play by William Congreive, added another dimension to Michaels acting career. The film role as Sergei Barsov, the soviet spy killed in the opening sequence by James Bond, in Bond film "The Spy Who Loved Me", was a small role but probably is the most memorable of the Bond opening sequences. The continuing role of Colour Sgt Jackson in TV series 'Spearhead' saw Michael return to the action and drama of life in the military.
Michael had a stunning change of role and appearance in "The Professional's" television series episode "The Rack". Michael's character of John Coogan, an ex boxer turned career criminal with psychopathic tendencies, was a challenge. To look the part, Michael plucked his eyebrows to make him look more "insane". Michael admitted it took years for his eyebrows to grow back properly and thought he may have reconsidered taking tweezers to his brows if he had known. The lack of eyebrows did not interfere with Michael's next role as Ben Adams in comedy "Thundercloud" in the episode "Fair Shares All Round" playing an American.
Although Michael was successful in his dancing and acting career, he also had a good imagination and wrote a number of stories he hoped would be adapted as screenplays. Early in his career Michael made the mistake of sharing one of his story ideas with a fellow actor and found  his story was later 'adopted' by someone else and made  into a successful film! Eventually, however, one of his stories, influenced by his love of speed and motorcycles,  was bought and made into the film " Silver Dream Racer" starring David Essex and  also included an appearance by Ed Bishop.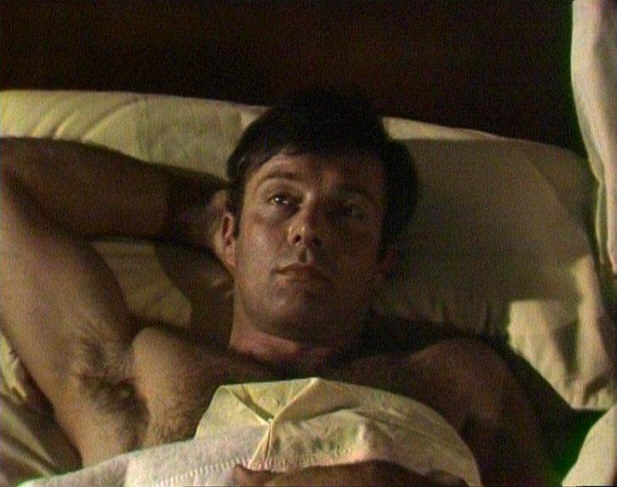 In 1980, Michael moved to Hollywood to study with Lee Strasberg. American television roles also came starting with the role of Talenikev in "The Last American Hero" episode "It's All Downhill from Here", and as Raymond Dumont in the "Heart to Heart" episode "Vintage Hearts". It was after seeing Michael's performance in "The Last American Hero" he was offered the role of Count Louis Dardinay in the adventure series "The Quest" which, although popular, was another victim of low ratings resulting in the series being pulled and the final episodes unscreened.
Shakespeare again came into Michael's life when he portrayed Ventidius in an American television adaptation of "Antony and Cleopatra". The roles continued on American TV with Henri Ducette in "Fantasy Island" episode 'King of Burlesque/Death Games', King Leopardi in "Phillip Marlowe Private Eye" episode 'The King in Yellow', Lever in "Magnum PI" episode 'Holmes Is Where the Heart Is'. Michael finally received a lead role in the small budget film "KGB: The Secret War" playing yet another soviet spy, Peter Hubbard. Michael's next film role was in a live action sequence in an animated Saturday Morning Matinee parody "Flicks"
Michael returned to the UK, in 1986, and for a role in the television series "The Collectors".
Originally suggested for a minor role in the series, Michael eventually played the larger role of Tom Gibbons. Although Michael was dubious of the producers expectations that the series would be a massive success, Michael accepted the role thinking it was better to try to do a good job in a bad production than not work at all. Earlier in his career, Michael had been selective in the roles he accepted and wondered if he had taken the wrong path. Michael wondered if he should have taken every role opportunity and been seen rather than just the productions he though of as a higher calibre project. Michael took the gamble but the series failed to attract viewers and only lasted for 10 episodes. Michael saw the series as virtually ending his acting career, he would only play one more small television role following "The Collectors".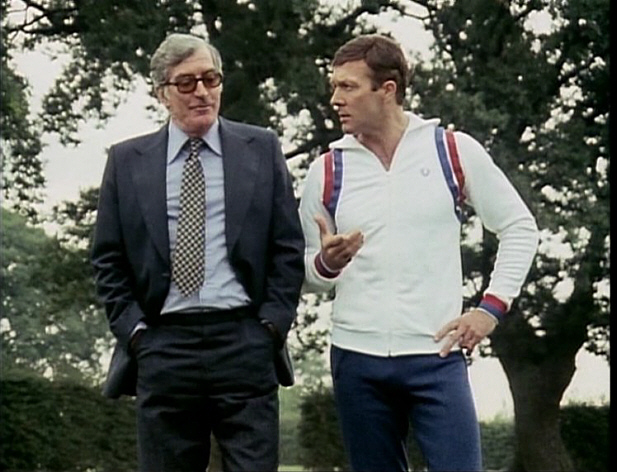 Weaving through the 1960's, 1970's and 1980's, one role would always remain a whisper and a signature away: the role of James Bond.
The first whisper of the Bond role came in the early 1960's. Sean Connery gave his intensions to retire from the role of James Bond requiring a replacement to continue the successful franchise. The head of production at United Artists, Bud Ornstien, saw Michael performing in theatre, he was impressed and arranged a meeting and subsequent photo shoot for Michael. The photo's were shown to Harry Saltzman who seemed interested in Michael filling the role of Bond, however, a number of actors were also tipped to replace Connery and the role eventually went to George Lazenby. Michael was in the early stages of his acting career and put the disappointment behind him
Michael's acting career took off and he finally had a major role as Paul Foster in television series UFO when the co-producer of the Bond films, Harry Saltzman, contacted Gerry and Sylvia Anderson to see  footage from UFO of Michael in action in view to Michael again replacing Connery after his brief return to play Bond in "Diamonds Are Forever". There were rumours the next Bond would be "Moonraker".but nothing again came of the interest in Michael.  "Moonraker" eventually shelved for a few years.
The Bond film actually to go into production next was "Live and Let Die" and with the new film came the new interest in Michael to take the role of James Bond. This time Michael screen tested for the role along with Caroline Seymour (a prospective bond girl for the film) and it seemed that role Michael had the role when the whispers suggested an offer to play the role was good as signed. While waiting patiently for the offer to arrive, the news hit the stunned Michael that Roger Moore had signed to play the role.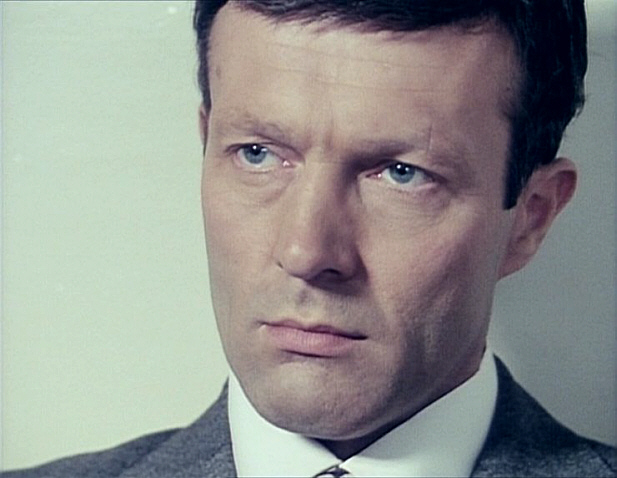 With having been tipped to play the new Bond on three occasions and had it slip through his fingers, Michael was probably cautious when contacted by Producer Cubby Broccoli again regarding a Bond role. This time, however, it was not to play James Bond but a small part in "The Spy Who Loved Me" of Sergei Barsov, the lover of Barbara Bach's. James Bond kills Sergei in what must be one of the best pre-opening sequences of any of the Bond films. Michael probably thought taking the role of Sergei Barsov would end his chances of ever playing James Bond but the Bond producers would come calling yet again.
Following the filming of "The Professionals", Michael received a request to go to Paris to screen test for Bond again. It seems they were more interested with screen testing for possible Bond girls for "Moonraker" testing Michael with Shelly Hack, Susan Reed, Cyrielle Besnard and Sylvia Krystel. Although invited to lunch with Cubby Broccoli, his wife, daughter, Lois Chiles and director John Glenn following the screen tests, no offer to play Bond camel.
Once again, the rumour spread that Michael would replace Roger Moore when the next Bond film, "For Your Eyes Only", scheduled for filming. Roger Moore was uncertain of continuing in the James Bond role and in the mean time; the producers were keeping actors on the reserve list, Michael being one. Michael flew on request to Corfu for a wardrobe fitting and a test shoot. Roger Moore, however, signed to stay in the role.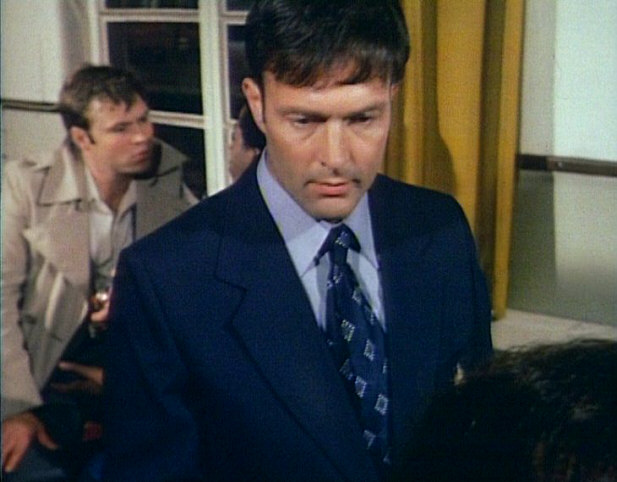 When  "Octopussy" was due for filming  Michael was again screen tested along with  Deborah Shelton and Susan Penhaligon because Roger Moore was contemplating ending his run as James Bond yet again, eventually, Roger signed as Bond and by the time the news reached Michael he wasn't too disappointed . Michael had seen the role change over the years into virtually a parody of the spy role and was quite happy not to find himself dressed in a clowns outfit holding a Faberge Egg as Bond.
Although role of James Bond remained elusive Michael's forever waiting in the wings for the role would lead him to a friendship that would last until he died. Michael and the daughter of Bond co-producer Cubby Broccoli, Barbara, became close friends and eventually a couple. They remained friends even after their decision to end their partnership after eight years.
After "The Collectors", lack of success Michael took on a new role of husband when he married Katherine Kristoff in 1988 and added the role of father the following year with the birth of Michael Junior.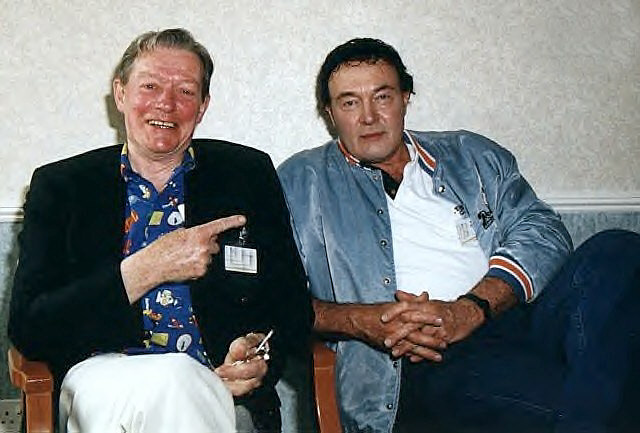 Michael moved to the Isle of Man in 1988 and opened a restaurant "The Flying Artichoke" and an Antiques shop "Laxey Antiques". As well as setting up two enterprises on the Isle of Man, Michael was also involved in the project of opening a model railway on the Isle, steam model trains also being a lifelong interest.
Acting had not made a complete exit from Michael's life. Lee Strasburg's widow, Anna,   invited Michael to teach acting at Lee Strasberg's school in London in 1990 and Michael made a final television guest appearance in UK television series "Maigret" in 1993 playing Oscar in the episode "Maigret and the Nightclub Dancer". When Michael's wife died in 1998, Michael devoted himself to raising their son Michael Junior and was to play his final role on stage in 2000 in the play "Never Nothing from No One" at the Cockpit Theatre in London.
In the age of the internet, Michael discovered he had a worldwide fan base and would communicate with fans via the internet and meet with them at conventions. In the late 1990's and early 2000's Michael was a sought after guest at conventions. Michael's charm and humour when discussing his career made him very popular with fans along with his willingness to give advice and encouragement in person and over the internet.
The final Convention Michael attended in March 2005 was with the "Prisoner Appreciation Society" at Portmeirion. Michael delighted the audience in a spoof "Prisoner" episode, gave a talk to an enthusiastic crowd and chatted with attendees. No one would have guessed, with his quick humour, articulate speech and seemingly boundless energy, the seriousness of his illness. Only Michael's family and close friends knew of Michael's battle with cancer. Some fans suspected something was wrong but Michael would always deny he was ill or had been ill.
Many fans were looking forward to seeing Michael at September 2005 "Fanderson" Convention. It was the convention "UFO" fans had long awaited, seeing Michael, Ed Bishop and Gerry Anderson ("UFO" co-creator) reunited. It was not to be.
Sadly, Michael died on 3rd June 2005.  Ed Bishop died just five days later.