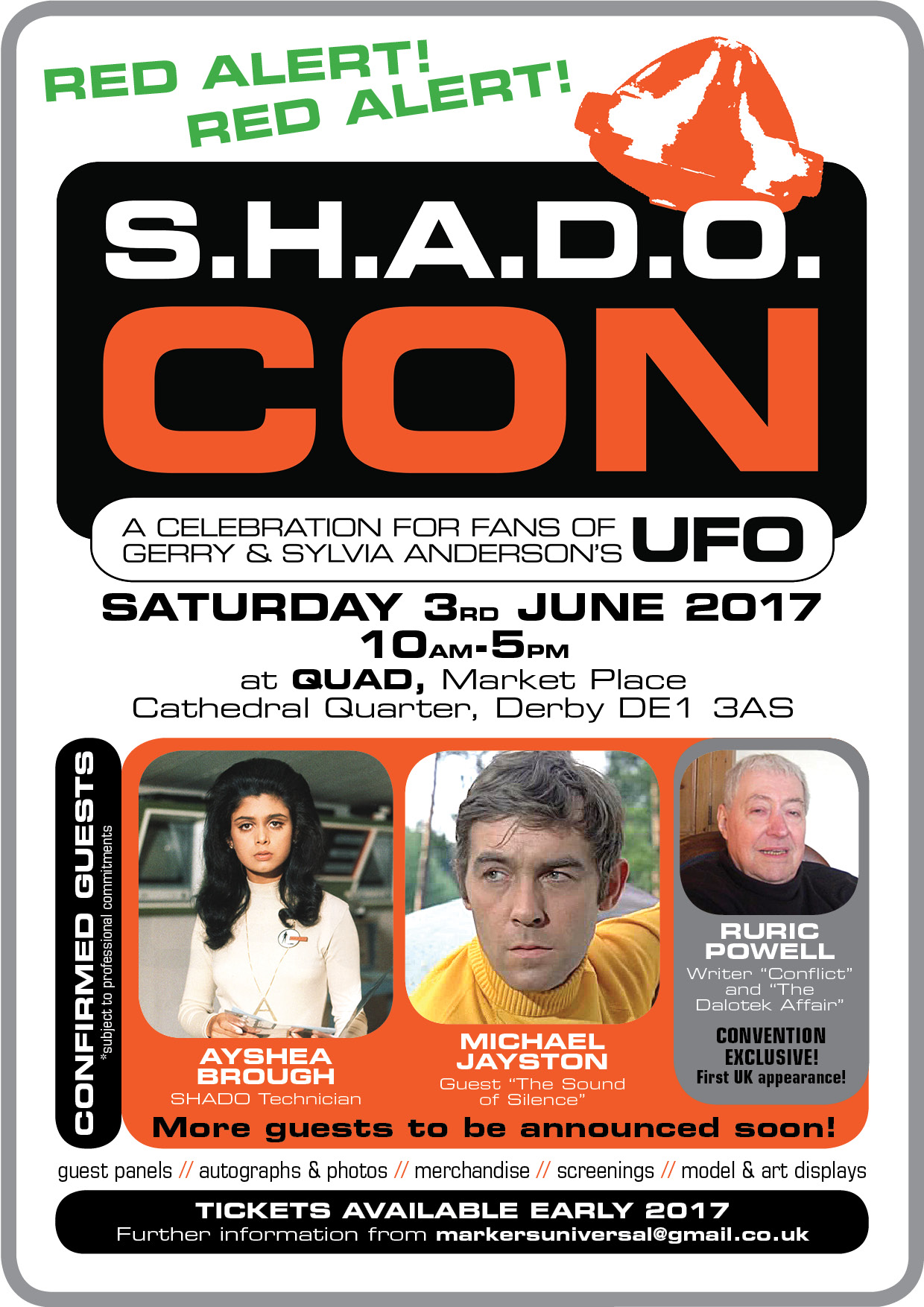 SHADO CON is GO!
June 3rd at the QUAD Derby!
For all UFO fans –
a dedicated 'UFO' convention – the first one in decades!
Confirmed guests include:
*Ayshea Brough (Lt Johnson)
*Michael Jayston (The Sound of Silence)
*Ruric Powell (Scriptwriter: Conflict and The Dalotek Affair) …
*Keith Alexander (Lt Keith Ford)
Other guests to be announced.

£45 – (Concessions available)
To purchase tickets go HERE