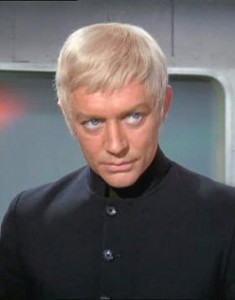 September brings you one of our richest issues so far and a few additions to this broadsheet:
After the grand finale of Spyder's "Clouds and Shadows" in our last issue, I am very satisfied to announce her new serial "Circles". The two are by the way not connected, in case some among you wonder. As before, a riveting storyline, realistic characters, excellent dialogue and romantic relationships are the outstanding qualities of this new serial.
Like all our adult and slash stories it will be behind adult lock. To read it please subscribe to The Herald, there is no fee attached, you just confirm your status as a legal adult by your subscription. Try it, it's easy and will give you access to all adult-rated stories we publish.
Lightcudder's excellent "The Shepherd" will be continued, before the end of the month with the third part of it – "Drafted."
We also continue Loopstagirl's great Thunderbirds serial "Shot in the Dark" and Colin Taylor's Captain Scarlet novella "Crisis."
Next we have a truly well-filled storysection for you, with the results of a challenge posed by dragon (dragon's own challenge story, Abandoned, His Last Desire – by the new fanfic author Toria – and Novices; please note that dragon's and Toria's stories contain major character deaths and may be triggering for people disliking deathfics), the further conversation pieces promised last month (Conversation Piece II and Visitation Rights) and dragon's "Triumph" (the sequel to "Future Imperfect") and Lightcudder's "Breathless" with the part of "Moonlight" first and mid-month also "Vodka."
Please have a close look at Chris Thompson breathtaking rendering of a Mobile in a storm, read about Lightcudder's evaluation of my character, and have a look at the models we feature.
An addition, which will go hand in hand with the currently instituted library of excellent UFO stories, are reviews and critiques – of fanfiction, movies, books, UFO episodes or TV shows. In case you want to review something fitting these brackets, please send us your review (stackman(at)edstraker(dot)net) and if it meets our criteria it will be published.
Those among you interested in canon and articles based on canon facts – have a look at  SHADOpedia, the UFO wiki! Over 200 pages and loads of information in there already, and it is daily being worked on.
Lastly, if you want to be kept abreast new articles, news, art & photos, stories and serial updates on the Herald in a timely fashion, you need to realise we are the only ones who will do that for you, no one else will! Thus, the best idea is to like us on Facebook or to follow us on Twitter. Updates will be announced on either service immediately after going online, including the minor updates.
Enjoy!
Ed Straker
Publisher