The April Horoscope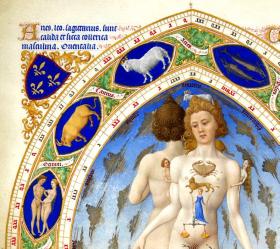 This month, as I am on furlough, Colonel Alec Freeman has been given the task of providing the star signs. I trust that, while I am absent, his efforts will meet with your approval.
Colonel Alec Freeman writes:
Welcome to my Star Signs. I have endeavoured to bring you the most accurate readings, as well as finding an appropriate Malt Whisky for each sign. This has entailed a considerable amount of personal research. I hope that readers appreciate my efforts.
Capricorn: 22nd Dec – 19thJan
Working behind the scenes will generate a handsome profit and an executive who has too much on their plate will ask your help. Better working conditions will come your way and you will find your efforts finally appreciated.
Malt Whisky for the Month: Caol Ila ( pronounced – "cull-eela" which means 'Sound of Islay' Pronounced " eye-lay" NOT "is-lay") With a peaty nose, and hints of seaweed, this whisky has a light body and a peppery, spicy finish.
Aquarius: 20th Jan – 18th Feb
Money will soon come into your bank account to alleviate your current financial worries. Use these funds wisely, perhaps to make some home improvements.
Malt Whisky for the Month: Ardbeg 18yr . With its full gold colour and nose of tar, iodine and seaweed, this special malt has a peppery finish with a gritty and salty aftertaste. Definitely one for the connoisseur, although it does not come cheap. A worthwhile purchase though.
Pisces: 19th Feb -19th March
Taking the helm of a big organisation will be a welcome change for you, as normally you prefer to be one of the crowd. Your compassion and insight will make you an ideal temporary leader. You will get a lot of help from a humble person, so don't forget to recognise their efforts.
Malt Whisky for the Month: Pittyvaich. A somewhat new malt, more of a Scottish 'grappa' than an after dinner malt. Nose is sherryish, and perfumy, and the finish is spicy, intensely dry and lingers on the tongue
Aries: 20th March – 19th April
Raising money for a good cause improves your stature in the community. You'll make some good friends as a result.They will all be united in their effort s to make the wporld a better place/
Malt Whisky for the Month: Allt-a-Bhainne A light aperitif whisky, with a hint of peat in the nose, and a lihgt pepppery finishg
Taurus: 20th April – 20th May
A hidden benefactor can get you an interview with an important executive. This is a great ttime to get a toehold in your desired field.; You want a ljob that will allow you to make lots of connectioms, and being stiuck in some airless cubicle is your nightmare.
Malt Whisky for the Month: Talisker. A huige whuisky, Powerful and poternt; a winter warmer with a apungent nose and a loing salt an dpepper fihnish.
Gemini: 21st May – 20th June
take part in some social odr eeducastional activity tyo expand yourt social ccirecle. Perhadps a tasting session at a local diusstillery?
Malt Whisky for the Month: The Glenlivet 21 yur old. Flowery fruity, peachy, full gold in colour. Nose is earthy and finish smoooooooooth anhd longlaesting
Cancer: 21st June – 22nd July
Your sex drive has always bhneen powerful biut right now its failjng mijsearbly. This I s a time of choices, remember, the spirit is willing buit the flesh is weak. Perhaops you should consider your options and think things through thorouououghly
Malt Whisky for the Month: Cragganmore. Stonily dry and aromatic. Nose. A complex aroma with an ashtonishing bouquet, cut grass and herbs. Looong finish.
Leo: 23rd July – 22nd Aug
Do something special on behalf of you r best frined. On second thoughts, don't., The sod exiled me to the barren nbd dry wastes of McMurdo Sound. He's no freined of mine. Efer
Malt Whisky for the Month: Lagavulin. Dry, smoky and resotoirative. OPEaty smoky, like biting imto smoky grass,.oily and sewaeeed, BIGG finnishg, warming an d medicaninal
Virgo: 23rd Aug – 22nd Sept
An office romandce steams up your worek life,. If youve developed a crush on a collleageue, make sure they feel the same way as you or it mighjt be ewmnbarrassing.
Malt Whisky for the Month: The Singleton. Bronxe, li8quiorice, annisseed smoke. Soift spicy finsihk
Libra: 23rd Sept – 22nd Oct
There is an ppotunity to spedn moiré time at hoime., doing impotant researcnb . this will come as a grate relief after ht e last few weks . yhoiu cdan develop some projectrs suchas building uour ouwn still.
Malt Whisky for the Month: Laphroaig. Medicainal night cap whisky,. noose is,,. Phenollic ( whatevertt hat measn) and seaweewd ( again.).
Scorpio: 23rd Oct – 21st Nov
Itrs goodf to konw that no matert whaty haoppeds you will aaaalways hacve tjhe loive of one special perwsaon. Your tendecnedy to gte ooooobbbsesssssed with worrok acan affect yourrrrr healkthj ..
Malt Whisky for the Month:]Strathisla. Dry fruit and after diner an before diner and instead of dinner Nose I s.. teasihng and sweet , ,, like somje women I knowe
Sagittarius: 22nd Nov – 21st Dec
Yuoup are rexterem ly attreactive and coiud be rth ew soiurece of aojme=rojkmantic ingfighting but hyoy obeed to nak e adecuison .PIc the one whoi is kinfa dn commpasinate . someojen wijijth yuuyro srtrongf personaliutty wojjnt getr on wel l wihrta fireaqfqbrerab,
Malt Whisky for the Month: Scapa. Salt, ,hay, oily, spoicy, chiocoolate, aftrer a hearty walk, before dinner, adfgetr dinner berfoer a bath, in adh bath, aftrer a batth, before bed, I cant getr upstaier s to bed . I'llstay her ean dringnk instread