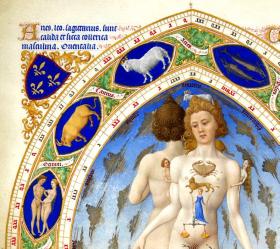 Commander Straker reads your stars:
The May Horoscope
Capricorn: 22nd Dec – 19thJan
Are your emotions controlling you instead of the other way round? Next time you feel irritated and frustrated, you need to break the cycle. Find something positive to grab hold of and you will be better able to cope with the pressures of everyday life.
Lucky Biscuit: Milk Chocolate Digestive
Aquarius: 20th Jan – 18th Feb
Your significant other seems to be neglecting you this month. This could be a sign that they are hiding something from you. Perhaps it is time that you did some soul searching and maybe start to ask a few questions.
Lucky Biscuit; Wagon Wheel
Pisces: 19th Feb -19th March
A friend tries to help out in a tricky situation, but only makes matters worse. Your performance appraisal with the boss is due at the end of the month, so it might be a good idea to brush up on your CV.
Lucky Biscuit: Custard Cream
Aries: 20th March – 19th April
Try not to look at the news too often, certainly the financial news is going to get more depressing this month , and you plans for an early retirement might be scuppered if the market drops., But. On the other hand there could well be a sudden turn-around and if you are lucky enough to off-load those dodgy shares in that gold mine in Ross and Cromarty, then you might be in with a chance !
Lucky biscuit: Plain Chocolate Hob Nob
Taurus: 20th April – 20th May
A new friend takes time to appreciate your talents. Not everyone understands the finer points of gurning, but if you remember to smile in the face of adversity, then you will manage to overcome most of these prejudices and people will soon see the real you behind the mask.
Lucky Biscuit: Rich Tea finger
Gemini: 21st May – 20th June
Be careful this month with business ventures. Recent failures should have been a warning to you that perhaps your stockbroker is not as competent as you might think. Spend some time reviewing your investments and also your business associates.
Lucky Biscuit: Jammie Dodger
Cancer: 21st June – 22nd July
Take time this month to get yourself organised. Time to sort out your wardrobe, and all those piles of rubbish that have been accumulating in corners. Friends may want to help you, but you might prefer to de-clutter yourself, unless you are scared of spiders
Lucky Biscuit: Jacobs Cream Cracker
Leo: 23rd July – 22nd Aug
It's no good hoping that the recent difficulties in your life will sort themselves out without any help. You need to sit down and talk about the problem, and , after all, doctors are used to dealing with problems of an intimate and embarrassing nature. The sooner you get it sorted out, the more comfortable you will be.
Lucky Biscuit: Sponge Finger
Virgo: 23rd Aug – 22nd Sept
Everyone seems to be demanding more and more from you this month, just as you think that you are in need of a break yourself. Stay cool, calm and collected while you tell them to find someone else to lean on for a while.
Lucky Biscuit: Iced Gems
Libra: 23rd Sept – 22nd Oct
Planning a day out? Looking for somewhere cheap to take the family? Tough. You can reckon on spending far more than you ever anticipated, especially if you fail to observe the speed limits on the road.
Lucky Biscuit: Chocolate Bourbon
Scorpio: 23rd Oct – 21st Nov
You always try to see the best in people, even those who are impossible at times. Your support this month will help someone complete a difficult task, although, as usual your contribution will not be recognised. Oh well, maybe next time.
Lucky Biscuit: Jaffa cakes
Sagittarius: 22nd Nov – 21st Dec
You might welcome the thought of a partnership with a colleague, but be careful that you don't give away too many concessions. You could end up being the loser here, while your partner walks off with all the glory and profits.
Lucky Biscuit: Fruit Shortcake