This month brings exciting news!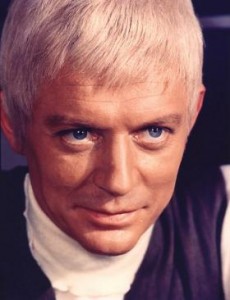 Harlington-Straker, always a leader in the field of business and technology, has been working hard to ensure that from today, April 1st, our loyal readers will no longer have to worry about the vagaries of internet connections or whether your laptop battery is running down.
We are proud to announce that The Ed Straker Herald will now be available EVERY DAY FROM YOUR LOCAL NEWSAGENTS! It has taken us many weeks of planning and careful preparation, but from today you should be able to purchase a brand new, crisp edition of The Herald, filled with all the usual columns and articles, as well as including such vital information as the Dow Jones Index and the probability of seeing the Aurora Borealis from the UK.
As befitting a publication of this quality, The Herald will be published as a broadsheet newspaper, although care has been taken to make sure that each page, if carefully folded along the dotted lines, will fit a standard sized cat-litter tray.
However, as stocks of The Herald will be limited, I have taken the precaution of reproducing the April 1st Editorial below, for those readers who are unable to purchase a copy of our very first Daily Herald. The editors and staff hope you enjoy this new venture into the world of communication.
Alec Freeman writes this month's 'Alec'itorial
Welcome to the April issue of the Ed Straker Herald, specially presented to our readers from the depths of Antarctica. March 2012 saw us celebrate the 100th anniversary of the death of Captain L. E. Oates who walked to his death on March 16th 1912. Here in McMurdo Sound we had a special celebration to remember this brave man and I had several drinks to his memory.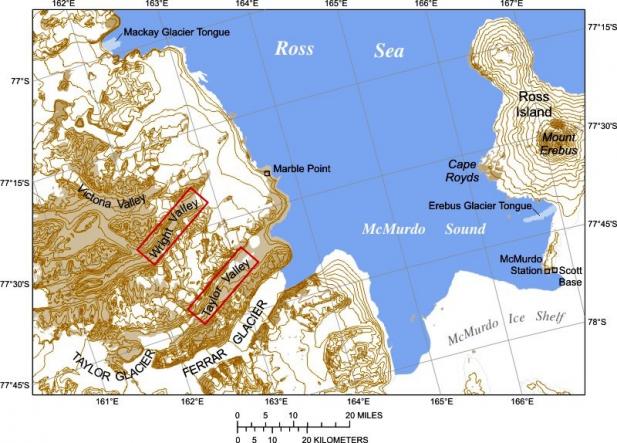 It's about 800 miles to the South Pole from the station here and temperatures are now beginning to fall as winter approaches. January was a particularly warm month; we enjoyed above average temperatures of –1 degree Celcius although it was still a little too cold to go skinny-dipping. Brass monkey weather in fact. Several readers have asked why it is necessary to maintain a base here. I ask myself the same question at times, especially when the blizzards known as 'Herbies' blow across the landscape. But it is a strategic base for our Southern Ocean defences, and also provides an opportunity for our scientists to study the impact of alien invasions on Earth. It is also interesting how the base seems to be staffed by SHADO members who have annoyed Straker one way or another.
However, it is one area of SHADO that seems to be lacking in the technological advances that are so prevalent in Moonbase etc. I have taken several photographs of my sleeping quarters, and I am sure that you will agree that they are not exactly… modern. The SHADO uniform is rather unattractive and difficult to dry, and sealskin long-johns might be warm, but they chafe one's nether regions something terrible.
Dr Jackson returned to SHADO Headquarters in London last week, and I am hopeful that I may be joining him there shortly as my stock of pure distilled and oak-aged ethanol needs replenishing. Meanwhile, may I assure you that the Herald will continue to provide you with the most up-to-date information on events in the world of SHADO.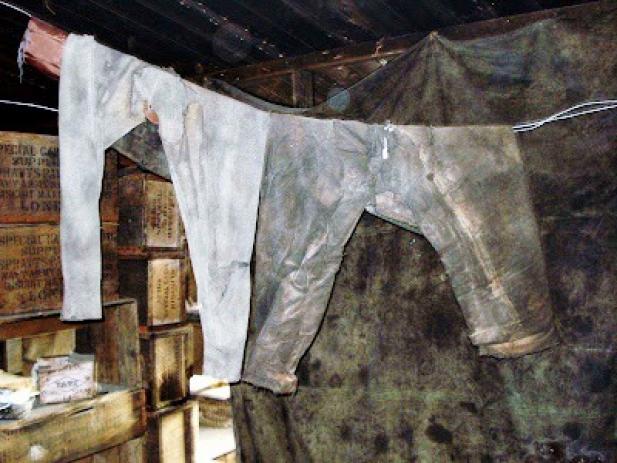 Our popular 'stories and serials' section continues with several new additions for your enjoyment. In the spirit of exploration, dragon (yes it is lower case) started a series called Seed, in which Straker's opposite number among the aliens was introduced. This insight into life on the aliens' homeworld introduced us to Croath, Second of the Aggressors. Croath has taken on a life of his own in a series of semi-serious confrontations between an unnamed publisher, Croath himself and the inimitable dragon's team of lurkers.
dragon has also written 'The Highwayman'; a delightfully original story about Harlington Straker and SHADO.
This month also brings a story from our newest writer, Toria. 'Fight For Survival' is the first in a series that looks at two often overlooked SHADO members. I will let you read it for yourself! And we are proud to be able to publish it in both English and German for the benefit of our many German fans.
LtCdr ends the third part of her 'Shepherd: Drafted' story and has also written the long-awaited third part to her 'Moonlight and Vodka' trilogy, called, as you might have anticipated, 'Vodka'. Be prepared for … well, it's LtCdr writing, so you know what to expect, or at least you should do by now.
Colin's 'Crisis' comes to a dramatic conclusion and avid Spyder fans will be delighted to know that her wonderful 'Shades' continues, as does Loopstagirl's 'Shot in the Dark' for all you Thunderbirds fans!
Articles in this issue include a perceptive look at the rights and wrongs of the much lambasted Thunderbirds Movie and two very different reviews of the UFO pilot episode Identified. A series of drabbles completes the 'Identified' theme for this issue. And my spies have been following Colonel Lake very closely and recording her thoughts. Can't for the life of me imagine what I ever saw in her. Apart from the cleavage that is.
After considerable personal effort I have been able to provide the Star Signs for this issue. I just hope that they pass Ed Straker's exact standards. It would be just like the boss to send me off to the North Pole next.