Special STUDIOS REVISITED Edition
By Alan Shubrook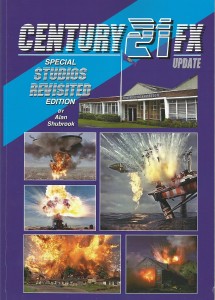 'Special effects model maker Alan Shubrook recalls his moving journey back in time, revealing some of the tell-tale signs of the magical era of film making that are still hidden within its walls.'
This is a nostalgic look back at a world long since vanished apart from photographs and fading memories. A beautiful and at times deeply emotional journey back in time to the wonderful years of Gerry and Sylvia Anderson and the Century 21 Organisation.
It is the story of Alan Shubrook's visit to the former studio complex he last saw in December 1969 when the studios closed their doors for the last time. And, through the pages of this book, we are given a personal view of the daily events, of the small details that bring a world to life: hot food and drinks trolley packed with piping hot bacon and sausage rolls, a photo of Derek Medding standing in the centre of the Thunderbird 6 set seconds before the Skyship plunges to the ground, illustrations of buildings and vehicles and even puppets that were recycled in later series.
It's an easy read, a personal look at the past from the perspective of one man, but it is all the more enjoyable for that. Alan Shubrook clearly had a great passion for his work and, justifiably, a great sense of pride, and this is evident in the way this book is written. There is nothing 'formal' about it, nothing that gives one a sense of unease, just wonderful memories and a hint of sadness that they ended far too soon.
There are numerous photographs of stages and crew, many of them never seen before, but even if they were all familiar, it is still a delight to see the photographs 'in context' as it were – with camera pits and large models that took up a huge amount of floor space.
The history of the Studios is given a fairly brief overview, and I would have liked a little more detail, but that is a minor niggle. There is a fascinating interview with Special Effects Director Bill Camp, and Tony Curtis – one of the studio puppet sculptors – talks about his time working in the studios.
Alan also gives us his Top Five Biggest Bangs – a closer look at his five favourite explosions!
Final verdict?
A lovely book, full of happy memories and also some sadness, an easy writing style and some wonderful photographs.
A4 size, high-quality paper, 78 pages, easy-to-read 'print 😉
Alan Shubrook's website can be found here:
http://www.century21fxupdate.com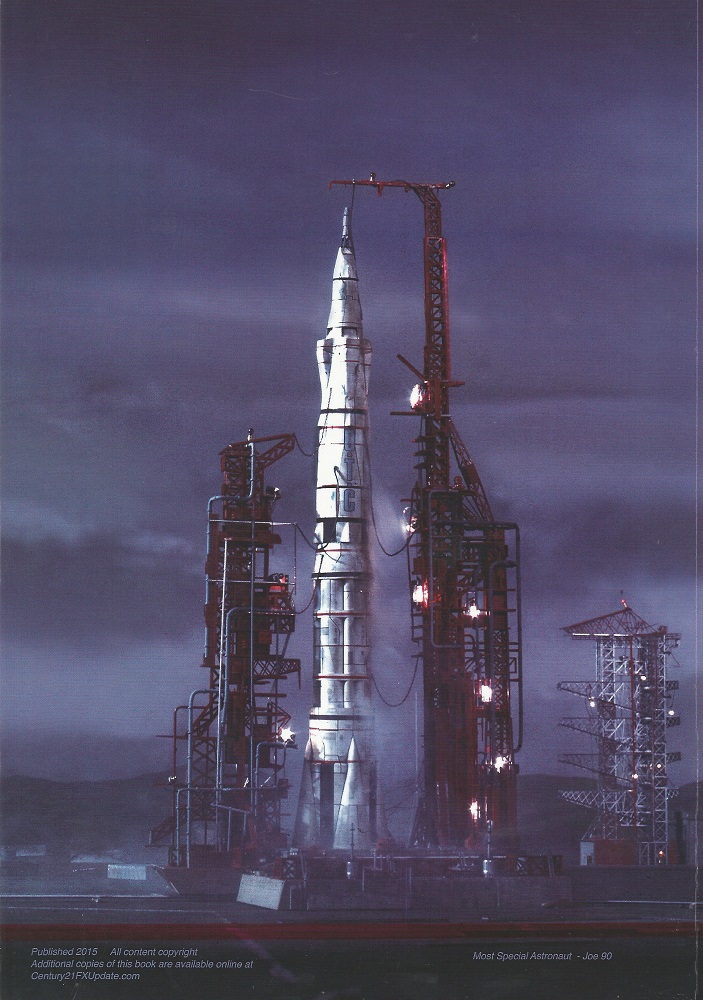 Back cover: Most Special Astronaut – Joe 90