To: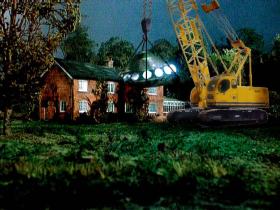 SHADO Marketing Department
Harlington Straker Studios
Harlington
Sir,
Following your recent advertisement in the national press I contacted you to order one of the Limited Edition UFO's. I was a little perturbed at the  delivery charges, which seemed rather extortionate, but I have purchased a number of items from your Department in previous years, and have found them to be of high quality, although the fancy dress outfit was a little difficult to wear due to the tendency of the helmet to fill with green fluid whenever I wore it.
However, I feel that I must complain quite strongly about the company that you used to deliver the model of the UFO to my house. I made it clear that the item in question was intended for the  mantlepiece in my lounge, and that, due to the considerable delivery charges incurred, I insisted on it being unwrapped and put  in place  by the courier, as happened when my  Flat screen television was delivered. I even went to the trouble of contacting the head of the SHADO Marketing Department, a Mr E. Straker to  ensure that my, I thought quite reasonable,  demands were met.
I arranged to be at home at the agreed time in order to facilitate delivery of the item, and was expecting to have to sign for receipt of the package.
What I did not expect was the arrival of a twenty-wheeler crane capable of lifting a load of up to 200 tons, which then proceeded to lower the aforementioned UFO model into my house. Despite my protests, the driver continued with the task, saying that it was more than his job was worth to disobey Mr Straker, who I understand,  had told him exactly where to place the item to within  the nearest millimetre.
My query is this; My house insurance does not cover me for damage to my property in circumstances such as these. Attached photos of the botched delivery and of the wardrobe left in usable form after the event. You must concede that my clothing did suffer. Would SHADO Marketing consider making a goodwill payment to cover the cost of the minor repairs  that are now necessary?
Yours faithfully
G.Ullable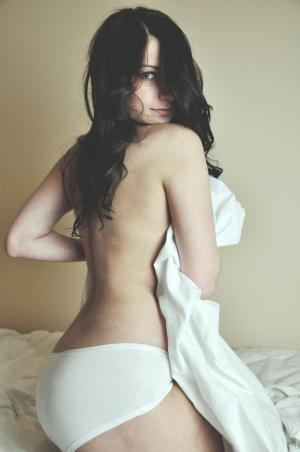 Dear Miss G. Ullable,
thank you for contacting us. I'm very sorry that you were dissatisfied with the subcontractor. We have taken the appropriate measures to guarantee no one else will have to put up with their faulty service.
I am sorry to say, however, SHADO Marketing does not cover for bungles of our subcontractors. In lieu of that, how about a candlelight dinner with me? Hair photo attached.
Greetings,
Paul Foster SHADO Marketing