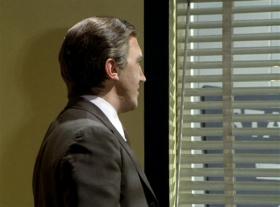 Dear Dr Jackson,
I used to have a good working relationship with my boss, we have been friends for many years, and in fact I was the  best man at his wedding, but recently he has become increasingly distant  and focussed on work. We no longer even share a drink anymore and he has started to ignore my advice. I sometimes feel that he prefers the company of his computer to me. I am tempted to hand in my resignation but in the current financial climate I would find it hard to get another job that provides me with such good opportunities for travel.
Not-an-Aussie Colonel
Dear Not-an-Aussie Colonel,
Your friend sounds as if he is suffering from a syndrome that is only just beginning to be understood by psychologists. Sufferers have a tendency to believe that they, and they alone are capable of making vital decisions that might affect others. In extreme cases, they may actually hand the decision-making process over to a computer programme, with often disastrous effects. The name  for this syndrome is Severe Technological Reliance on Auditory and Kinesthetics Excluding Reality.
I suggest that you hand in your resignation forthwith. There is no cure for this condition and your friend will continue to become increasingly delusional to the extent that he may well believe that he is the most important person in the organisation.
As for opportunities for travel, I understand that our local bus company is currently  recruiting for new drivers and free training and uniforms  are  provided. This might be a chance for you to break into a new and highly customer-orientated career.
I will happily assist you with writing your cv. If you make an appointment with my secretary, she will arrange a suitable time for us to meet for an informal drink followed by coffee.
Dr Jackson